Located in the heart of Selsdon, Croydon Jubilee Church has a history of almost 40 years of serving Selsdon and New Addington. We are part of a family of churches, called Regions Beyond and work closely with churches of many different expressions of Christianity across the borough.
We are a community focused Church with many events happening throughout the year. Our love for God, which we celebrate together on Sunday mornings is the core of all our activities. Everything we do flows out of a desire to love God and love people and will probably have been birthed in times of prayer and worship.
Join us as we go through the book of Judges at the start of 2022.
Since lockdown restrictions eased we have stopped doing a full video livestream, but if you are unable to join physically, for whatever reason, you can still listen to everything that happens in the hall, on our YouTube channel and you will see the slides that accompany all of the songs we sing and verses we read together.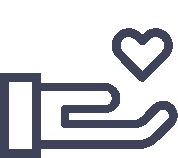 "You must each decide in your heart how much to give. And don't give reluctantly or in response to pressure. "For the Lord loves a person who gives cheerfully."
Enter your email below if you'd like to hear more.